Quick Start Course
Your Clear Straightforward Plan
---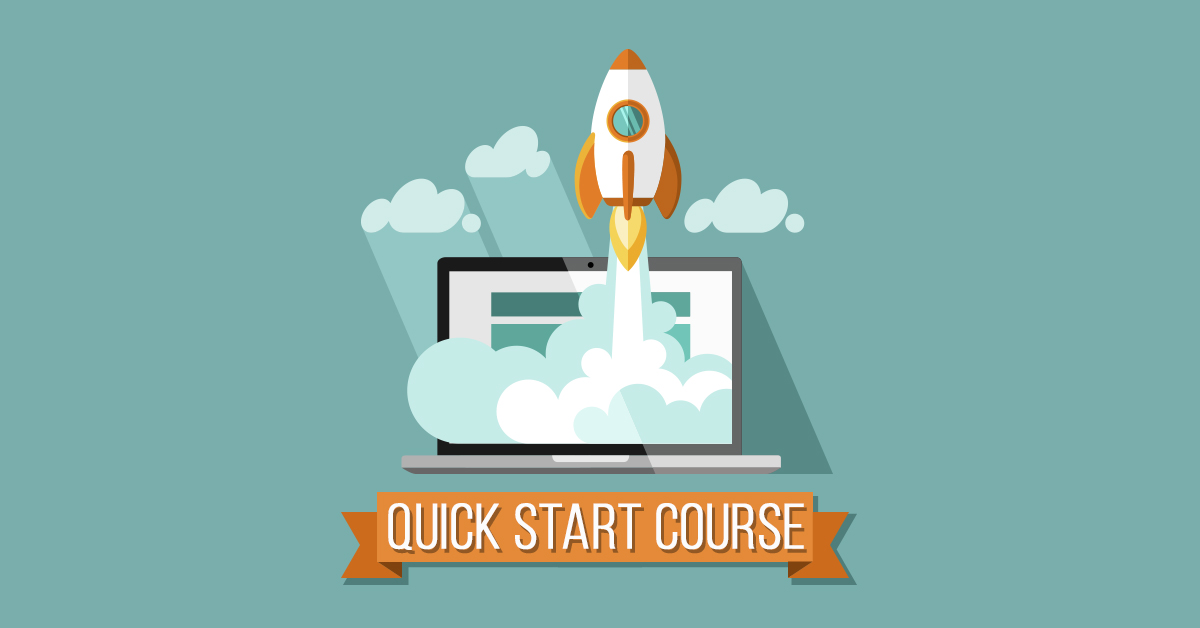 The Quick Start Course is a short course (you can do it in under 2.5 hours) that shows you the exact marketing plan your travel agency needs in order to thrive in TODAY'S market.
We're not in Kansas anymore Toto! The old school way of marketing your travel agency no longer works – or at least it won't produce the level of income and time freedom that you desire.
So what do you do? How do you become a WILDLY successful travel agent in this new era without over-working yourself?
You'll find out the answers to these questions and more in your Quick Start Course. It's a clear straightforward plan to achieving the level of success you desire in your travel business WITHOUT overworking yourself.
You'll discover…
A Big Change Happening With the Internet and How to Leverage It To Get More IDEAL Clients
Why You Need an Effective Marketing Strategy with Reliable Lead Sources
The Best Client-Getting Strategies For Travel Agents RIGHT NOW
The 7-Layer Foundation You Need To STOP Overworking Yourself
A Costly Mistake Many Agents Are Making Right Now and How You Can Avoid It
3 Cash-Injection Strategies That You Can Use Immediately To Put Some Money In Your Pocket
How to Be a Wildly Successful Travel Agent in Today's Market
And with your purchase of this Quick Start Course, as a FREE BONUS, you'll get a $150 voucher to use towards joining the Travel Expert Marketing Academy (you are of course under no obligation to join the academy but you'll have a $150 voucher to use if you choose to).
When you join the academy you get a step-by-step guide to fully implementing the marketing plan as quickly and efficiently as possible, plus personalized feedback based on YOUR business and YOUR unique challenges, and a community of like-minded agents supporting you, celebrating you, and troubleshooting with you. It's a game-changing experience.
So after completing this Quick Start Course, if you decide that you want a step-by-step guide and personalized support implementing this highly effective marketing plan, then we'd love for you to join us in the academy.
You'll get access to this short powerful course within 45 minutes of making your purchase. You'll have lifetime access to it so you can use it whenever you're ready and refer back to it anytime. Included in your investment of this course are all of the updates we make to it. As you know, marketing is ever evolving so we will keep this course updated and we'll email you each time we make an update to your course.
Need Support? (570) 846-0017
I've spent 14 years working for and with the most proficient Fortune 100 companies and no one has ever given me better marketing advice than Heidi. She and her team are the ones to hire!


– Melissa DeLay
---
I haven't seen another marketing professional as focused and passionate as Heidi. I look forward to being a lifelong client!


– Stacey Schmitt
---
I have been an entrepreneur for over 20 years and paid multiple times the cost for marketing programs over the years that delivered MUCH less than the program I purchased from Heidi. She consistently over-delivers and her tenacity and passion are inspiring.


– Dr. Michael Cotton
If you'd rather attend the free webinar, click here.
Keep in mind that it is LIVE and there is no replay or recording available. With the Quick Start Course you get immediate access to everything we're covering in the webinar, PLUS quite a few more details about each strategy along with visual guides and templates to make implementing fast and easy for you.
To get the Quick Start Course for just
$37 (60% Savings!)

,
just fill out the order form above and you'll

GET INSTANT ACCESS

to it.

*Due to the nature of this digital product, this is a non-refundable purchase.