Smart Move – Your Travel Business is About to Get More Fun & Lucrative!
---
---
---
Your $150 OFF Voucher + FREE Directory Listing Expires In: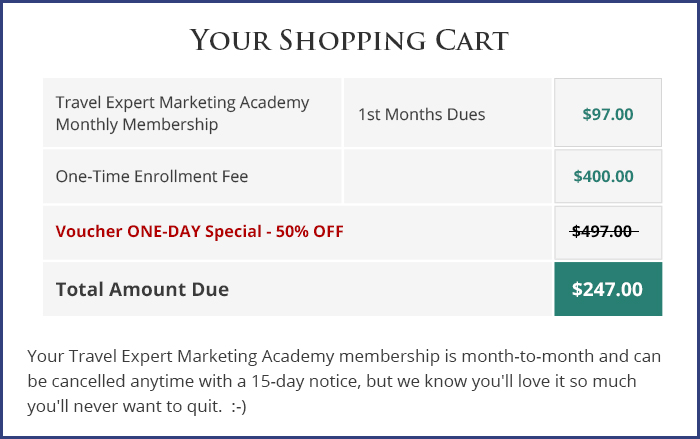 ---
---
---
---
---
---
Finally, A Step-By-Step Guide To Creating A Highly Profitable & Rewarding Travel Agency Without Overworking Yourself
---
The old school way of marketing your travel agency no longer works – or at least it won't produce the level of income and time freedom that you desire.
So what do you do? How do you become a WILDLY successful travel agent in this new era without over-working yourself?
I'll answer those questions and more, but first let me introduce myself.

Hi! I'm Heidi DeCoux, founder of the Travel Expert Marketing Academy and on this page I am going to share everything you need to know about the Academy and how it can help transform your Travel Agency into one that you love, and one that makes you a consistent reliable income.
But first, it's honesty time. Are you happy with the money you are making in your travel agency? Are you satisfied with types of clients you are attracting? If not, I've got good news. You can change that.
The travel industry is BOOMING! There are FAR more dream clients than their are travel agents to serve them. The problem is, your dream clients don't know you exist. You are a hidden gem.
So while you struggle to make ends meet some months, maybe even most months, there is a sea of ideal DREAM clients out there who are overwhelmed booking their own travel online, and who would LOVE to work with you!
You probably realize that in order for those dream clients to find you and hire you, you need all of the right marketing in place. The problem is, it can be completely overwhelming (and expensive!) to GET all of the right marketing in place.
You might be feeling like you're between a rock and a hard place — you don't have the time, energy, money and know-how to get all of the right marketing in place so that you can consistently attract DREAM clients, however, if you don't take action soon you'll be forced out of business, or at minimum, you'll keep missing out on big commission checks and ideal clients.
Today is the day everything changes.
My team and I have been working around the clock to create the perfect solution for you — a fun, fast, efficient, and affordable way of getting all the right marketing in place.
Most Travel Agents are Too Burned Out, Overwhelmed and Confused to Put the RIGHT Marketing Systems in Place to Attract IDEAL Clients
So, the solution we created for you eliminates the overwhelm and confusion, gets results FAST. And doesn't require you to be tech-savvy.
With this solution you can turn your travel agency around FAST.
You can have an effective web presence.
You can leverage the digital world and automate much of your marketing.
You can experience time and financial freedom.
I know this because I've done it myself and I've had the honor of helping dozens of others do it as well. I am so passionate about this work because I believe that when you're doing work that you love, with clients that you enjoy serving, and you are financially empowered – then everybody wins. You win, your family wins, the community wins. Every single person deserves the chance to realize their full potential, and that is why I created Travel Expert Marketing Academy.
The Academy is for Travel Agents who want to work with DREAM clients,
earn BIG commissions, automate much of their marketing, and most
importantly – have freedom. Time freedom, and money freedom.
WHY IS THE ACADEMY A MONTHLY MEMBERSHIP PROGRAM?

To operate your cell phone: YOU PAY A MONTHLY FEE.
To have car insurance: YOU PAY A MONTHLY FEE.
To have health insurance: YOU PAY A MONTHLY FEE.
To have access to a gym/health club: YOU PAY A MONTHLY FEE.
To send your child to daycare: YOU PAY A MONTHLY FEE.
To keep your electricity on: YOU PAY A MONTHLY FEE.
To utilize your internet service: YOU PAY A MONTHLY FEE.
To watch cable, Netflix, and/or Hulu: YOU PAY A MONTHLY FEE (for each).
For the marketing training, coaching, and support you need to grow and maintain your travel business in which you can earn enough income to cover all of these expenses, plus some, YOU PAY A MONTHLY FEE.
If you're ready to stop wasting time and money on hit-or-miss marketing strategies and instead you want to grow your travel business in a smart and sustainable way, join us in the Travel Expert Marketing Academy right now.
You Have the Power to Design Your Life &
Have the Freedom You Seek
Now, before you get this, let me tell you exactly what it does… so that you know it's right for you.
In the Travel Expert Marketing Academy you will gain the skills you need to market yourself effectively in the new digital world. And if you're not very tech savvy – we've got your back! You'll get easy-to-follow step-by-step trainings on all of the technical stuff you need to know. You'll be creating a gorgeous and effective online presence, and a systematized marketing funnel that consistently brings in new DREAM clients.
This program is like NONE other!
Whether you want to transform your existing travel agency, or you're just starting out – this is for you!
We've created the most efficient (and FUN!) pathway for you to transform your Travel Agency into one that you LOVE, and one that makes you a very good, reliable income.
WHAT'S INCLUDED IN YOUR MONTHLY MEMBERSHIP
---
Business, Marketing & Personal Development Training
+
A Supportive Mastermind
+
Mentorship
Designed to make your travel agency, and your life, SHINE.
Outlined below is part of the marketing curriculum, techie training, and support included in your Travel Expert Marketing Academy membership. There is SO much included that we couldn't list it all, so here is some of what you'll be getting.
The Marketing Training (Curriculum) Included

Discover Your Ideal Client
As the saying goes "if you try to market to everyone, you will appeal to no one". A critical first step in an effective marketing plan is to identify the exact type of client you LOVE working with – the ones that make your heart sing. In this Module you'll gain the clarity, insight and confidence you need to attract an abundance of DREAM clients.

Craft Your Messaging
Your marketing messaging needs to touch, move and inspire your ideal prospective clients to take action and schedule a free consultation with you. In this Module we will help you craft an Opening Mission Statement (OMS), which is similar to an "Elevator Pitch" (but much more effective!). Your new OMS will excite and intrigue your ideal prospective clients. We'll also walk you through a very simple process for crafting strategic and creative copy for your website and all of your marketing pieces.
Give the Perfect Free Consultation
In this Module you'll learn how to invite ideal prospective clients to a free consultation with you, and how to facilitate the consultation in a smart, effective and efficient manner. You will know within minutes if the prospect is a good fit for your services, and if they are, you will have the skills to convert them into a paying client using a fun feel-good method. Your new client will leave the free consultation call excited to work with you! And in many cases they will be thinking about who they can refer to you BEFORE you even start working for them.

Create Your Gorgeous New Brand
Branding is so much more than a logo! It's the perception of who you are and can have a dramatic effect on the type of client you attract. If you want DREAM clients to come to you in droves, your brand needs to be compelling, cohesive, and an authentic representation of YOU. An effective brand will help attract clients to you like kittens to fresh milk.

Create Credibility Online
We're not in Kansas anymore Toto! Having an effective and compelling online web presence is no longer optional – it's a MUST. In this Module we make it very easy for you to establish your credibility online – even if you're not-so-tech-savvy. We will walk you through step-by-step as you set up, configure, brand, and automate your online credibility. You may even be pleasantly surprised at how easy and fast the process is when you have the right instructions and a good coach!
Attract a Steady Flow of Ideal Clients
Right now it may seem to you that there is a finite number of dream clients out there for you – but I assure you, that is simply NOT the case. In this Module you're going to discover exactly where your ideal clients are both online and offline, and we are going to help you get your new gorgeous brand, messaging, and call-to-actions in front of them. Attracting DREAM clients is going to become so effortless that you're going to wonder why you spent so long struggling and scraping by.

Get the Bookings!
We're going to teach you the secret strategies to getting your clients to take action by responding back to your itinerary quickly. And we'll show you a fun easy method of securing the booking! Once you learn these strategies, online travel will no longer feel like your competitor. People will be jumping at the chance to book with you! You'll feel valued, appreciated, and most importantly, you'll make more money and waste less time.
Set Up Efficient Automated Systems for Running Your Business
One big advantage to technology is that you can now automate much of your business and create a better experience for your clients. The caveat is you need to know exactly how to leverage technology and which systems to use. In this Module, we make it really easy for you to choose your technology and then set it up and automate it. Even if you're not-so-tech-savvy, you can leverage the power of technology to save yourself hundreds of hours a year, and we'll show you how.
Grow Your e-Newsletter List
It's been said that "the money is in the list", meaning, the more people who are on your e-Newsletter List the more clients you have and the more money you make. In this Module you'll learn how to grow a large and responsive community of DREAM clients! Imagine how great you will feel as your following grows, and you know that every new name of your list is a seed planted for DREAM clients to hire you over and over again.
Leverage Social Media
Social media can be a time-suck! But it doesn't have to be. We're going to show you how to turn your social media networks into client-attracting, profit-generating, money-magnets that only take a little bit of time to manage! Instead of social media being "one more thing you have to do", you'll start to actually enjoy it. And you'll REALLY love the commission checks you'll get as a result of you learning to properly leverage it.

Website
Your website is the "home base" of your business. It showcases you, your service(s), your brand, and should be designed to entice prospective dream clients to take the next step in working with you. We will show you how to structure your website so that it attracts prospective DREAM clients and helps turn them into PAYING dream clients. You can tweak your existing website to make it much more effective, or, if you don't yet have your own website or you need a new website, we'll show you a few of different affordable ways to get a new website.
Search Engine Optimization
SEO can be intimidating and confusing. We're going to clear up all of the confusion for you! We'll tell you exactly what you need to know, what you need to do, and most importantly, what you don't need to worry about. You'll find out exactly how to get ranked on Google and the other search engines, and we'll show you a really easy way to monitor your rankings and your website traffic.

Landing Pages
We'll show you how to use landing pages (aka squeeze pages) to capture leads online, and how to set up an automated follow-up email campaign that is designed to entice your new leads to schedule a free consultation with you. You'll discover copy secrets to make your offers irresistible and clearly showcase the value of your services.
Facebook Ads
Chances are your dream clients are on Facebook, and you can quickly and inexpensively reach them through Facebook Ads. If you've tried Facebook Ads before and haven't had success, it's because you don't yet know all of the Facebook secrets. We brought in a Facebook Ads Expert to show you the fastest easiest and most inexpensive method for getting DREAM clients on Facebook. Our expert buys over 1.5 MILLION dollars of Facebook Ads each and every month for his clients. He only works with high level clients and has a waiting list for his services because he is known for turning every campaign he touches to gold! You'll be learning from the best of the best.

Automated Marketing System
We're going to walk you through the process of setting up a marketing system that consistently gets you new DREAM clients, and we'll help you automate it as much as possible (don't you love things that are automated?!). The secret to your success is to stop getting distracted by shiny new objects and instead implement an effective systematized marketing plan that gets you new dream clients on a regular basis — and we're going to show you how, step-by-step! This is going to completely transform your business.

Create & Achieve Goals With Soul
This is your time to connect with what you truly desire and yearn for in your business and life. In this Module you're going to access your TRUE desires, and then activate powerful energy within yourself for achieving those goals – and doing so with grace and ease. You're going to naturally start prioritizing and finding efficient ways to spend your time and energy. What you're going to learn to do is is nothing like traditional goal setting!

Clear Your Money Blocks
A healthy relationship with money is an absolute MUST for your success. In this Module we will uncover your current money beliefs and how they may be holding you back from receiving the income and lifestyle you truly desire. Once this is healed, and your vibration around money is raised, you'll be amazed at how quickly your financial situation can change!

Time Mastery
You're going to discover the secret to productivity, delegation, getting and staying organized, and how to determine 'who else can do this' – all of which will put you in the driver's seat of your business and life!

New Advanced Marketing Modules Each Month
In addition to your Core Curriculum, each month we release a new advanced module on a business, marketing or personal development topic. For as long as you're an Academy Member (part of the A-Team!) you get access to all past and future advanced modules. Most of the advanced modules are designed for you to enjoy after you've completed the Core Curriculum (which you get complete access to as soon as you join). However, some of the advanced modules may be beneficial to you as you go through your Core Curriculum – so we give you immediate access to them as well.
Updates on Current Marketing Best Practices
As you know, marketing is not a one-and-done type of thing. It's something that you need to continually do and up-level in your business. This is why we made the Academy a month-to-month membership instead of a one-time program. We will continue to keep up with the latest changes on Facebook, Google, Social Media and so on, so that you don't have to. Then, each time there is a change that you need to be aware of and react to, we'll let you know what the change is and how to react to it (give you easy-to-follow steps). Your Academy Membership will be the most valuable tool in your business.
The Technical Tutorials Included
Tech Tips & Tutorials
You don't have to become a highly tech-savvy person to be successful, however, in the academy we have an entire section dedicated to tech tips and tutorials that will make your life in this new digital world much easier and more efficient.

Stock Images
What you need to know about copyrights, where to find great images, how to re-size them, and how to put text on them and edit them.
Facebook
The difference between a personal page, business page, and a group, how to create a business page, how to upload a new Timeline Image so that it's sized right and looks great, how to add an email opt-in offer to your Facebook page, which of the bells and whistles you should utilize on Facebook and which ones you should not waste your time with.
WordPress
How to upload new blog posts and SEO them, how to add images and format them, how to add or change text, how to check your contact forms, the best plugins to use and why, and some simple tricks for having a website you love.

Email Marketing
Why you need an email marketing system, how they work, how to choose your system, and the ins-and-outs of using your email marketing system to automate some of your processes.
The Support Included
Live Group Mentorship Calls
We keep these calls small so that you can get ALL of your questions answered and the mentorship you need. We want to help ensure you are WILDLY successful.
Access to a Private Facebook Group
You're going to have a smart savvy supportive tribe of Travel Agents rallying behind you! Being a part of this amazing group will move you from individual struggle to collective grace. And as a collective force we are going to put Travel Agents back on the map!
Full Time Help Desk Support
We have a member Help Desk that you can call or email for support Monday-Friday 9am-5pm eastern. The thing that surprises most people is that we actually answer the phone! Our Happiness Agent is there all day everyday to assist you.

Accountability Partner
One of the first things we help you do when you join the Academy, is find an Accountability Partner! The world's best business and marketing plan is useless if you don't implement it – so to help ensure your success, we'll show you how to find an accountability partner. You can select one within the group or outside the group, and we'll give you a proven formula for having quick, fun and effective weekly checkin meetings with your partner.
We know you're busy so our goal is to save you as much time and energy as humanly possible. We've designed the Academy to be efficient and FUN! Transforming your business should not be a burden. In fact, the most efficient way TO transform your business is to experience fun and joy in the process. Studies prove that our brains work better when we are having fun, and they actually shrink when we are stressed out!
Now is the perfect time to stop stressing and start enjoying.
You are obviously really serious about attracting a steady flow of DREAM clients and I just want to take a moment to acknowledge you for that.
Most people never take the time to educate themselves the way you have.
You're online, you're reading this page, and you really have the commitment and determination to do this now.
That's why you're perfect for the Travel Expert Marketing Academy. It's specifically for Travel Agents like you who want a steady flow of ideal clients so you can earn the income you want without working tons of hours.

Imagine…
You are working with dream clients, getting big commission checks, have created a gorgeous brand and online web presence that you're proud of, have automated marketing systems in place that support you and ensure consistent revenue, and most importantly, you have time and money freedom.
With the right training, coaching and tools you can experience a complete transformation in your business, and in the quality of your life.
The Travel Expert Marketing Academy is a month-to-month membership that gives you efficient results-based marketing training, along with live group coaching, so that you can get the RIGHT marketing systems in place quickly and easily. You don't have to be tech-savvy and you can work at your own pace.
This Program is
NOT

For You If…
---
You want everything "done for you" and are not willing to learn the necessary marketing skills to create a thriving travel agency. In the Academy we've designed fun insightful curriculum that takes you through the MOST efficient path for getting the right marketing systems in place and working for you. We walk you through step-by-step, but you have to do the work. If you're looking for a magic pill, this isn't for you.
You are not willing to change the way you run your business. The definition of insanity is when you keep doing the same thing and expect a different result. We're going to show you how to run a better more efficient agency. You're going to learn how to change your business so that you are attracting dream clients, making great money, and you have plenty of time for friends, family and travel. As Oprah says, "when you know better you do better". We're going to show you a better way. There is no reason that you need to work tons of hours and/or have inconsistent income.
You like to whine, complain, and/or are negative, please do not join. We are creating a group of AMAZING Travel Agents who love and support each other, who are attracting DREAM clients, who are having a BLAST, and who are making great money! No negative-nillys allowed.
You are not willing to take inspired action. If you think that signing up and paying the money is all it takes to transform your travel agency into one that you love, this is not for you! You need to take consistent inspired action. We will guide through what actions to take, and coach you along the way – but you have to take the steps.
This Program is For You If…
---
You work with either a host agency, a consortia, a franchise, or on your own. The academy is not designed for MLM's (multi-level marketers). If you are an MLM and are looking to transition out of MLM and into being a regular travel agent, then the academy can work for you.
You are either a home based travel agent, or you have a brick-and-mortar agency (an actual storefront).
You are tired of working long hours and you can't figure out why you're not making great money.
You are tired of your friends and family asking you for travel advice, not hiring you, and then you see pictures on Facebook of them visiting the places you recommended.
You want to put an effective marketing system in place that consistently brings in DREAM clients and is as automated as possible.
This is for you if you are ready to have a business that makes great money — not a hobby or charity.
Meet Some Of Our Guest Experts
In the academy, we have world-class guest experts to help show you the most effective marketing strategies for travel agents in today's market. Here's a little peek at some of our guest experts.
Drea Jones
OnlineDrea.com
In the Academy, social media expert Drea Jones, will walk you through a straightforward strategy that will help you get new IDEAL clients from social media WITHOUT spending hours on it! She's going to show you an effective strategy that you'll actually stick to!
When you join the Academy, Drea will be showing you:
An easy formula to developing transformative social media messages
How to create a strategic, simple, and effective content plan for your social media and how to implement it
Why growing a social media audience full of your target audience won't take up every minute of your life
How to create a social media content strategy for your Facebook business page and your business Instagram account that attracts the attention of your dream clients and customers and master organic traffic
And we have step-by-step tech tutorials for you on setting up your social media accounts and optimizing them as well as super simple tools for creating beautiful graphics.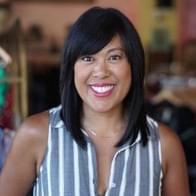 Christine Guillot
MerchantMethod.com
Inside the Academy, Christine walks you through a VERY unique strategy for delivering an extra special and exceptional experience to your clients without spending a dime. This strategy will have your clients shouting from the rooftops to all of their friends, family and co-workers about how much they love working with you.
It will help ensure you get repeat clients and lots of referrals.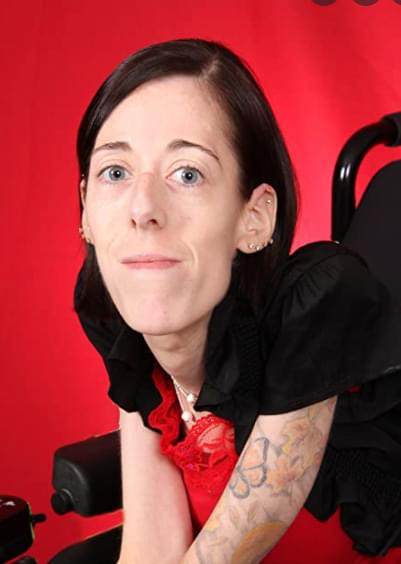 Autumn Tompkins
InkWellCopy.com
In the Academy, expert copywriter Autumn Tompkins will share simple and effective tips with you on how to craft copy for your website, social media, emails and marketing campaigns that gets the kind of attention you want – attracts IDEAL prospective clients and gets them to TAKE ACTION (aka book with you!).
Zim Flores
ZimIsm.com
Inside the Academy Zim shows you how she booked millions of dollars of group travel each year and she shares her personal journey and framework on successfully using past failures to propel your success now. Zim is the founder & former Chief Executive Officer of Travel Noire, an award-winning boutique travel company. In 2017, Travel Noire was acquired by Blavity.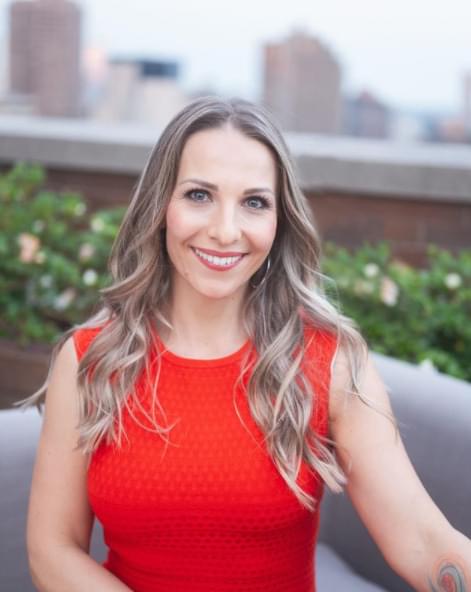 Lana Shlafer
LanaShlafer.com
Inside the Academy, Mindset Expert Lana Shlafer, walks you through how to solve unsolvable problems and achieve improbable goals. She has a framework that thousands of people have used successfully which shows you how to turn your resistance and pain into fuel for reaching your big goals.
Some of your important dreams might feel impossible right now. Inside the Academy, Lana will show you how to:
Find the solution to any problem (even the unsolvable ones)
Attract the right people, solutions and resources to help you
Stay in alignment and at peace no matter the circumstances
Manifest at lightning speed (no more waiting and wishing)
Erika Lyremark
Branding, Messaging & Sales Expert
VeryVeryV.com
Inside the Academy, branding expert Erika Lyremark, will show you how to define a brand that's unique as your fingerprint, and how to concept a brand that will resonate with your target market & your ideal clients – and show you how to do it on a shoestring budget! She's also going to give you fun strategies for choosing really good non-cheesy stock photos, and more. You'll love her energy, her HUGE heart and her teaching style!
According to Shark Tank's Barbara Corcoran "Erika will not only whip you into shape with her wit, humor, and no-nonsense advice, but show you how to bounce back from failure and become the confident sales superstar you're meant to be."
Neil Patel
SEO Expert
NeilPatel.com
Neil grew 4 different multi-million dollar companies that he started from zero. He's known as one of the leading SEO experts in the world – Fortune 500 companies consult with him on SEO. The Wall Street Journal calls him a top influencer on the web, Forbes says he's one of the TOP 10 online marketers, and Entrepreneur says he created one of the 100 most brilliant companies in the world.
In the academy, Neil gives you FANTASTIC strategies for getting your website ranked higher and for getting more IDEAL clients to visit it. Many of these strategies you can delegate to a low-cost VA so you don't even have to do them yourself (if you don't want to). We'll tell you how to find and vet a great VA and give you super easy to follow step-by-step guides – which either you or your VA can follow. Neil also talks about how to create more money, meaning and momentum in your life – something he figured out at a very young age.
Frequently Asked Questions
Am I going to learn how to be a Travel Agent?
The Travel Expert Marketing Academy is for travel agents who already know how to book travel, you simply need more DREAM clients. You want an effective marketing system that is as automated and systematized as possible, and that delivers you dream clients on a consistent basis. You want to work fewer hours and earn higher commissions by streamlining your business and marketing. You want to be in a tribe of fun-loving nurturing agents and marketing coaches who rally behind you, celebrate your successes, and hold you accountable to your goals.
If that describes you, then the Travel Expert Marketing Academy is for YOU!
Will I have access to all the modules at once?
Yes, however, the Travel Expert Marketing Academy core curriculum has been carefully designed and tested so that you complete the training in the order that will give you maximum results and long term success. The structure of Travel Expert Marketing Academy will also help you steer clear of overwhelm and fully implement your new marketing system.
Also, each month we release one new advanced training module. Once you complete the core curriculum, you will have access to all of the advanced modules we've released to date, and all new ones that get released.
Will I have lifetime access to my Academy materials?
As long as you stay a member you will have complete access to the core curriculum, all of the new advanced training modules (we release one new advanced module each month), our full time support team, the private academy Facebook group, and monthly live group coaching calls.
How much time will it take me to do this program?
The Academy is a work at your own pace program. You can spend as little or as much time as you want each week implementing the marketing systems you'll be learning. It depends on how fast you want to increase your revenue, and if you work part time or full time. We have members that spend 3 hours a month, and members that spend 10 hours a week – it's totally up to you and depends on what your goals are and what works for your life.
Once I join the program and have questions, where do I go for support?
We have a full time Travel Expert Marketing Academy Support Team in place to support you and provide you with a high touch experience. Please send all questions related to Travel Expert Marketing Academy to [email protected] and your inquiry will be assigned to a team member that can best serve you. You will also be invited to small live group coaching calls hosted by Marketing Maven Heidi. We keep these calls small so that you can get your questions answered and the coaching you need.
When does Travel Expert Marketing Academy start?
Your Academy experience begins as soon as you enroll!
How long do I have to complete the program?
This is a work at your own pace program. You'll have access to the core curriculum, advanced training, live group coaching, supportive community, help desk support, and private academy Facebook Group for as long as you are a member.
Are the live calls and events recorded if I cannot attend?
Yes, all of our live group coaching calls are recorded. We recommend that you listen to all of the live group coaching calls to anchor in your top learnings. And if you want additional focused one-on-one coaching, we have 30-minute sessions available for you at a reduced rate.
Am I also going to have to to buy a new website from you?
No! In the Academy we'll show you what your website needs in order to be effective. You can tweak your existing website to make it much more effective (following the marketing strategies we teach you), or, if you don't yet have your own website or you need a new website, we'll show you a few different affordable ways to get a new website.
What if I'm a seasoned travel agent and already have a steady income, a list and an online presence?
The Travel Expert Marketing Academy is scalable! We designed this program for new travel agents and seasoned agents at any stage of their business. If you're booking six figures in travel a year and want to be booking seven figures – this program is the fastest and most streamlined way to reach your goal. If you're struggling to book a few thousand dollars a month and you want to be booking six or seven figures a year – this program is the fastest and most streamlined way to reach your goal. Either way, this program is for you.
How much time do I need to commit to Travel Expert Marketing Academy on a weekly basis?
It's completely up to you! The Marketing Academy is a work at your own pace program. You could spend 1 hour a week or 10 hours a week – it's completely up to you. The curriculum is designed to support travel agents at any stage of their business so it is best to implement and apply the content you learn into your business rather than looking at your modules as if they are a separate entity from your business.
Remember, there are no magic formulas or special potions that are going to create your business breakthrough for you. However, if you fully implement all of the training modules you're new reality will be working with DREAM clients and having a balanced schedule of work and play.
How long does it typically take to start seeing results?
Early on in your academy Core Curriculum we show you three strategies for getting new ideal clients FAST. We call these strategies "Cash Injection Strategies" because they are designed to help you get some new good bookings FAST. These strategies aren't part of the long-term marketing system that we show you how to set up. These strategies are simply "get-some-good-bookings-now" strategies for when you need some quick cash in your business.
We show you these strategies early on in your Core Curriculum because laying the necessary business and marketing foundation (or refining your existing foundation) AND setting up an effective marketing system with reliable lead sources, takes time. We want you to get some new cash in your business WHILE you work through your Core Curriculum.
The tough part of travel is that generally you don't get paid on your bookings until your client takes their trip, except for your planning fees. In the academy we encourage you to collect planning fees from your clients and we show you how to do it gracefully and with ease (you of course don't have to, but it's highly encouraged).
We regularly survey our members so that we know what results they are getting, where they are having the most success, and where they are getting stuck so that we can provide the best support possible, and help our Academy Members get results as quickly as possible. Based on our member survey responses, currently, our members are getting three new ideal (or close to ideal) bookings just from the Cash Injection Strategies (with an average planning fee of $200 per client).
Of course, once you complete the Core Curriculum and move on to your Advanced Marketing Modules, you will have a highly effective marketing system in place that brings in a steady flow of new IDEAL clients. The Cash Injection Strategies are designed to help you get some cash in the door right away WHILE you lay your business & marketing foundation which includes, setting up an effective marketing system, and automating and systematize it as much as possible.
PLEASE NOTE: Results vary between members. We don't know your current level of skill set, your work ethic, your mindset, and how much time you have to implement your Core Curriculum each month, therefore we can't tell you exactly what results you will produce and when. What we can say is that the academy works REALLY well, our members are happy, and if you join and you implement, you'll have success.
What is the "Marketing System" you're helping me create?
When we use the term "Marketing System", we are referring to your system for attracting in ideal clients (your lead sources) and then converting those leads into paying clients. In the academy we give you an overview of the marketing plan you need in order for your travel business to THRIVE without overworking yourself, and then we walk you through the process of setting up your marketing system, and automating it as much as possible.
If you are wondering what your lead sources are going to be, here's the short answer… There are 14 different IDEAL lead sources for travel agents, however, you only need to have 3-5 of them in place to have a highly successful travel business. In the academy we will help you select the 3-5 lead sources that are BEST suited for YOU based on your niche, ideal client avatar, skill set, and personality. Then, you'll get step-by-step instructions on setting them up and tracking the results. Some lead sources are free, others cost money. If you don't have any additional money to invest in your business, then we'll recommend that you start with only free lead sources (fortunately most of them are free or very low cost).
When do I get access to the Advanced Marketing Modules?
Upon joining you get immediate access to all of the Advanced Modules that have been released. Each month we release a new Advanced Module on a marketing, business and/or personal development topic. Some of these Advanced Modules are taught by guest experts who are the best of the best in their field.
Will I get 1-on-1 feedback and coaching from Galen during the Travel Expert Marketing Academy?
The Academy is a group program. Galen hosts monthly Live Roundtable Coaching Calls. Your opportunity to receive guidance and training live, is by attending the monthly Live Roundtable Coaching Calls. We intentionally keep these calls small so that you get the support you need. If you would like one-on-one private sessions with Heidi, they are available for purchase.
What if I don't like the Academy, can I cancel my membership?
Yes. Your membership is month-to-month and can be cancelled anytime with a 15-day notice. Simply email [email protected] your cancellation request. (Enrollment fee and past dues are non-refundable). We will email you back to confirm we received your request and let you know what day your membership access will be stopped. With all of that said – we KNOW you're going to find the Marketing Academy so valuable that you will be a member for as long as you are a Travel Agent!
I have a multi-agent agency, can we get a group discount?
Yes, we have a group discount available for agencies with more than one agent. For details schedule a one-on-one phone chat with Marketing Maven, Heidi. Use this scheduling link to find a time that is convenient for you ==> https://www.timetrade.com/book/V3NDJ
Is there an option to purchase a lifetime membership at a discount?
Yes. The Academy has been designed for you to be a member for as long as you are a Travel Agent – it will be one of most valuable tools in your business! We created a special lifetime membership option that gives you a HUGE savings. You can choose to make a one-time payment of $2,997 and get a LIFETIME membership to the Travel Expert Marketing Academy. There are no payment plans available for this option. For details and to get a lifetime membership, give us a call at (570) 846-0017.
Meet Your Marketing Consultant
Heidi DeCoux
MARKETING MAVEN FOR THE DIGITAL WORLD
I started off over a decade ago as a freelance professional organizer and productivity coach. Like a lot of entrepreneurs, I worked full time at a "job-job" while I built my consulting business on the side — and eventually had to take the leap and leave my job if I wanted to truly build my business.
Also like a lot of first-time entrepreneurs, I didn't know how to make a business work at first. But I learned. I spent tens of thousands of dollars and hundreds of hours on courses and workshops.
After finally building a thriving, profitable business, I started getting requests from other business owners to consult them on how to create a marketing system for their businesses, in the same way that they had watched me create one in my business.
I was thrilled with the opportunity to share what I had learned, so on the side I started doing marketing consulting, then started building websites for my clients, and in a nut shell, that's how CSM Talent was born. I ended up selling my organizing and productivity business and now, six years later, we are helping hundreds of Travel Agents and Wellness Practitioners to grow and scale their businesses.
Here's why I'm in business and what I believe in…
CSM Talent is an education and marketing services company that serves both Travel Agents and Wellness Practitioners (we have two different divisions).
I believe education is the pathway to abundance, purpose and freedom.
I choose to work with travel experts because I believe they improve the world we live in by introducing people to new places, new ideas, and new traditions. The more we travel, the more we expand our understanding of our world. We grow as people. We connect meaningfully with others. We traverse boundaries and we erase racism. This is important work you're doing!
What lights me up more than anything is changing people's lives by empowering them financially. This is what I love to do, what I do well, and what I want to do for you.
I love, love, LOVE helping make small business owners, like you, WILDLY successful.
When clients tell me that through our Travel Expert Marketing Academy they were able take their struggling little travel agency and turn it into a fun thriving and financially abundant business, my heart sings!
All day, every day, I am joyfully driven to help people succeed to do what they're passionate about, to live in abundance, to help them grow into all they want to be and more.
If you want to be a part of what we're up to here, I invite you to officially become a member of the Travel Expert Marketing Academy.
Have A Question?
Contact the Help Desk and one of our Happiness Agents will answer it for you. The Help Desk is open Monday-Friday 9am-5pm eastern. Give us a call or drop us an email.
(570) 846-0017