Your Travel Agency is About to
Get More Fun & Lucrative!
---
The Travel Expert Marketing Academy walks you through the process of getting all the right marketing in place for attracting a consistent flow of DREAM clients.
Finally, you are going to get the tools, training, and community you need to THRIVE!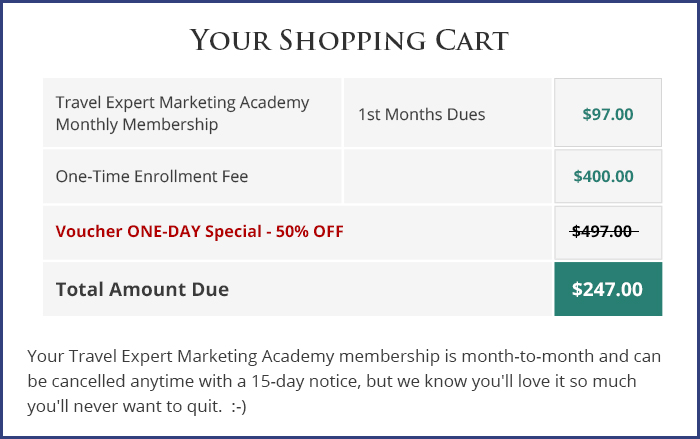 Need Support? (570) 846-0017