To grow your travel business one thing you absolutely need as part of your marketing plan is an EFFECTIVE e-Newsletter AND an email list of ideal prospective clients (to whom you send your newsletters).
Sending out an effective high-quality e-Newsletter, and growing your email list can seem overwhelming, especially if you're not exactly sure how to do it.
I want to take away all of your overwhelm so I'm hosting a FREE Email Marketing For Travel Agents training (held online via webinar).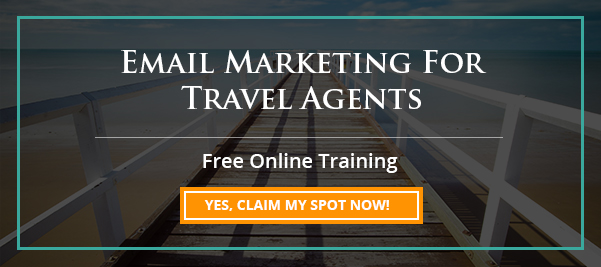 At this LIVE webinar, you'll discover…
==> Why you need an email list, how to create one, and how to fill it with new perspective IDEAL clients (I've built several email lists of over 15K people each, and I'm excited to show you how to do it too).
==> The most efficient way to send out regular e-Newsletters (this strategy will save you TONS of time).
==> How to convert your new email subscribers (ideal prospective clients), into PAYING clients.
And MUCH more!
I'm really excited to share this information with you.  I'll see you there!
Love & Success,
Heidi and Your Marketing Team