Back-to-School Bundle
Over 60% Savings For You
Custom Designed Business Cards – $147
Bookmark or Standard
Imagine a business card that your prospective client picks up and says "Wow – can I have a few more of these to give to my friends?". A beautiful business card in the form of a
bookmark that they will keep, and actually use, and think of you, and your business, every time they do. That's what we'll design for you!
You can choose between getting a bookmark business card (which we HIGHLY recommend!) or a standard business card. If you decide you want both, we can make you the second one for a small upcharge.
Custom Designed Facebook Cover Image – $119
For Your Business Page
Eye tracking studies show that your clients are looking at your Facebook Cover Image – it's the first thing they look at, and more people look at it than anything else on your Facebook page. This is some of the most valuable real estate on your Facebook page. You don't want to miss this valuable opportunity to speak directly to your Ideal Client, and you don't want to send the wrong message!
Custom Designed Directory Listing – $397
In the Premiere Travel Agent Directory – FindAGreatAgent.com
If you want to attract more affluent luxury travelers, a really easy way to get in front of them is to be listed in the premier travel agent directory. You'll get a large full-color listing for 12-month (or your existing listing will be extended by 12 months). Your listing will be optimized with your specialties and destinations, it'll include your photo, branding, a message/bio of your choice, a link to your website (if you have one), and your contact information.
All of this is yours today for just $247
Order form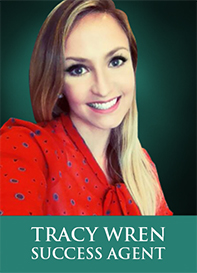 Have A Question?
Contact the Help Desk and one of our Success Agents will answer it for you. The Help Desk is open Monday-Friday 9am-5pm.
(570) 846-0017
[email protected]