How are you? Enjoying your summer? In my neck of the woods we are experiencing full on summer, and I'm loving it!
Although summer is a fun time, there is a downside to it for your travel agency, and this week I want to talk to you about what it is and what to do about it.
In the summer we tend to take more time off work (which is totally cool!). But we also tend to do less marketing (which is totally uncool!). In order to have a thriving travel agency, it is really important that you consistently deploy effective strategies for getting new dream clients.
When the marke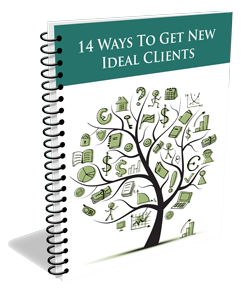 ting stops, then the new client inflow will eventually stop. You want to get the momentum going, and keep it going even when you're enjoying time off. To help you do that, we created a special report for you that outlines 14 ways to get new dream clients.
Enter your email and I will send you the report pronto.
Special Report:
14 Ways to Get New DREAM Clients
---
Wishing you a FUN and PROSPEROUS summer!
Love & Success,
Heidi and Your Marketing Team
P.S. In case you haven't heard, we launched a new Premiere Travel Agent Directory a couple of months ago. It's designed to match travel agents with new DREAM clients. Being listed in the directory is one of the easiest ways to get in front of new clients because you can set it and forget it! Get the details here and get listed.